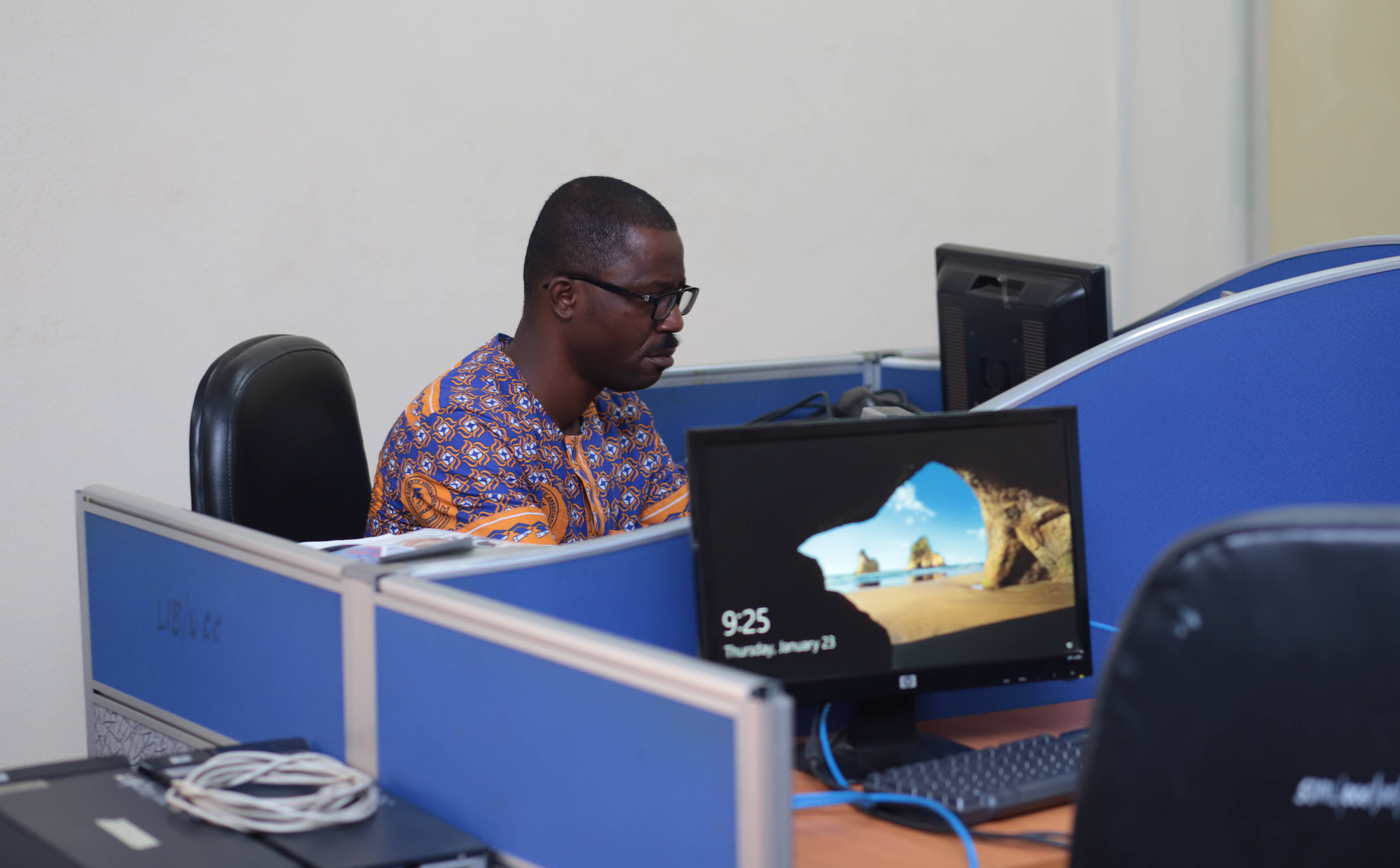 Library Information Technology Infrastructure Support Section (LITISS)
The Department is responsible for managing the Information Technological infrastructure of the Library for optimal functioning of all its services and resources. The department works in collaboration with the Directorate of ICT and conforms to the ICT policy of the University. The Department comprises four (4) sections: Library Information Technology Infrastructure Support Section, Learning and Research Support Section, Electronic Resources Management/Digital Services and Information Literacy Section and Distance Library Services Section.
Vision
To use technological innovations to support academic work, scholarly research, and services of the library to meet global standards.
Mission
To enhance scholarly pursuit of knowledge by providing quality and timely access to needed information using technology.
Mandate
The Department shall provide an innovative learning and research environment equipped with technological resources and facilities that inspire interdisciplinary research.  DITRS shall:
strengthen the Library's priority towards the University's research activities 
promote and support user independence through the provision of needed ICT infrastructure.
provide a conducive learning space for academic and research work. 
make relevant scholarly information resources accessible to the students, Academic and non-academic staff.
provide IT support and training for staff and patrons.
Contact
not provided