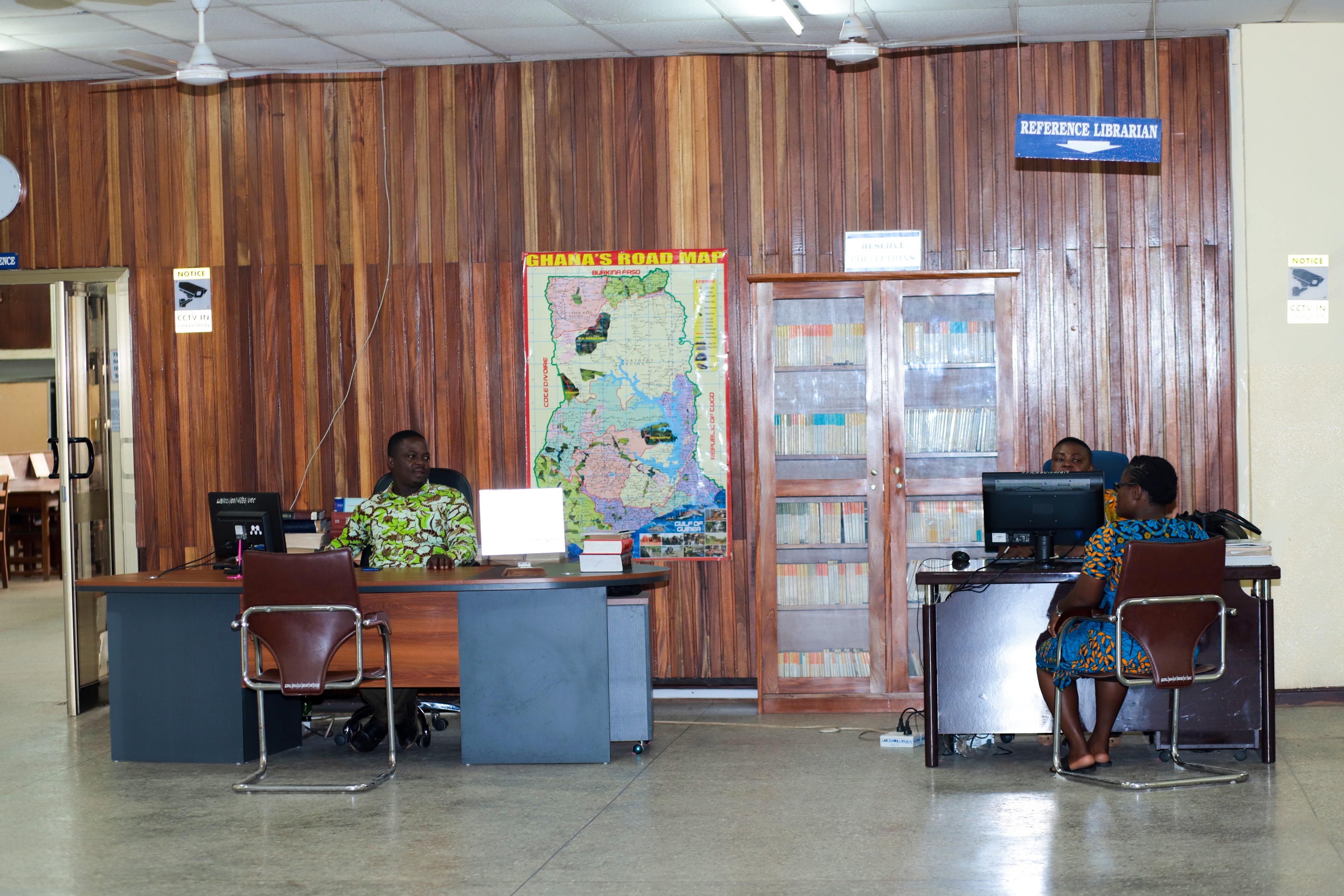 Clients Services Department
The Client Services Department consists of four Sections: Reference and Students Support, Reader and Circulation, Persons with Special Needs, and Satellite Libraries. An important component of the Client Services Department is faculty liaisons. The faculty liaison officers are to have direct contact with the respective academic departments and individual Academic Staff to promote library collections and services.
Vision
To use technological innovations to support academic work, scholarly research, and services of the library to meet global standards.
Mission
To enhance scholarly pursuit of knowledge by providing quality and timely access to needed information using technology.
Mandate
The Department seeks to render diverse and innovative services to meet the unique information needs of library clients, and periodically evaluate its resources and services to remain relevant to the changing needs of users.
Contact
lib.cs@ucc.edu.gh